On June 8, 2021, a major update in network by Amazon in U.S. A new concept of creating shared network called a Sidewalk will become part of a nationwide network. Here is all you need to know about Amazon Sidewalk network
What is Amazon Sidewalk Network?
It was announced a long back in 2019 by Amazon. Since then amazon team has been testing and enhancing the functionality to server the customer in all possible way. Finally, this innovative project is going live in U.S. This project will create shared network of supported device connected to your or neighbor's home network whichever is in range.  It will create Sidewalk bridge by connecting amazon echo speaker, ring doorbell or any amazon product that supports sidewalk to create a mesh network.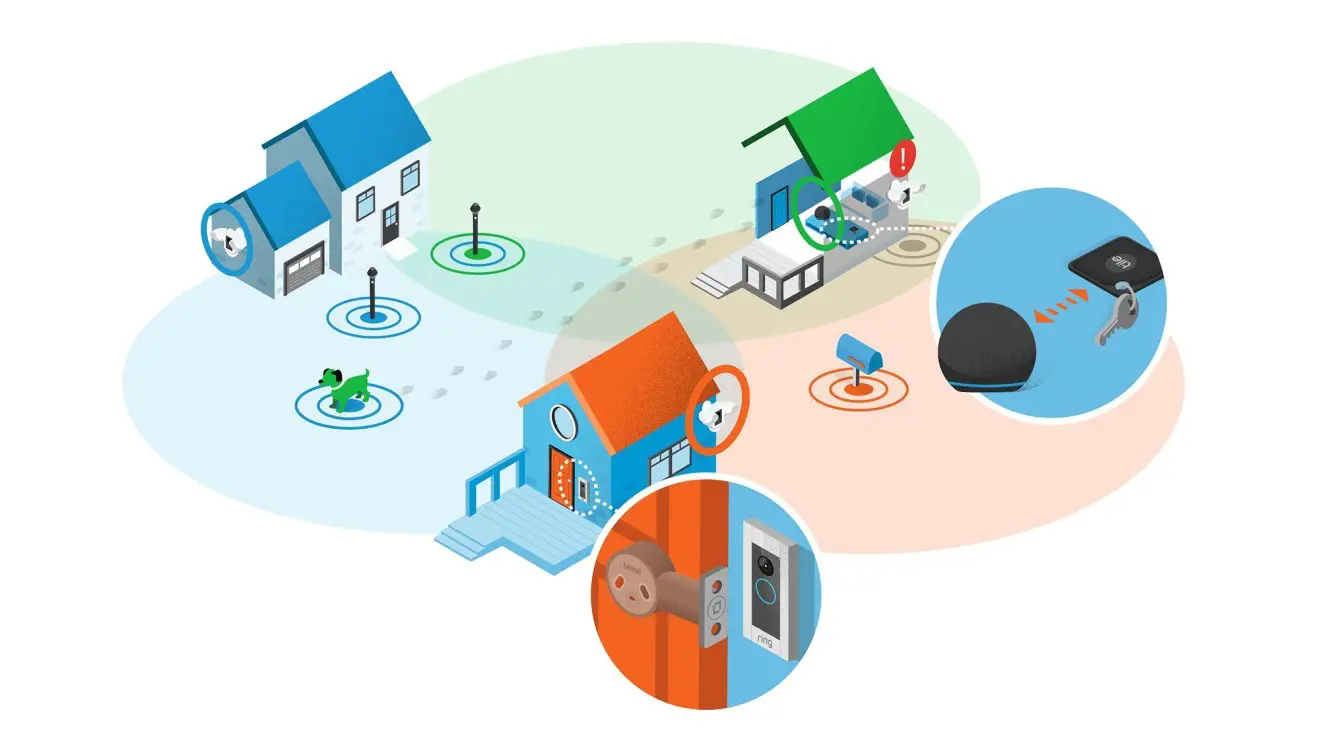 (Image Credit: Amazon)
Sidewalk that create a wireless network, aims to benefit users by helping them to locate their valuables, pets, devices etc. even when user find themselves out of range of their home network.
It works like Apple's find my network but with much more scope.
How Sidewalk works?
Amazon has published white paper on Sidewalk. Here they have mentioned that it uses fraction of home network bandwidth and Bluetooth Low Energy (BLE) to transmit data. This way Sidewalk extends the working range of low-bandwidth amazon smart devices and helps device stay connected even when it is out of range of home network.
What are the benefits of Sidewalk?
It helps the amazon smart product to be online even if it out of range of home network
Since Amazon product are always connected and online, user find it useful while using amazon product even outside their home network.
If amazon product is installed for e.g. in garage, then you can operate it using your mobile without extending your home network.
If Key finder is attached to your pet and pet is missing, still sidewalk will help you to track your pet.
Do Amazon user need to pay for this feature?
No! But you will be using it at the cost of sharing fractional part of your home network with any amazon sidewalk supported product that comes in your home network range.
Yes, you got it right, this network will become an open network without any password protection.
Do you need to worry about Sidewalk?
It sounds like an amazing innovation from Amazon. But every innovation comes at the cost of security and privacy.
Amazon has described in their white paper that Sidewalk is secure with three layers of encryption. But this holds true until anyone hack this network and misuse the personal data, which has become more common now-a-days.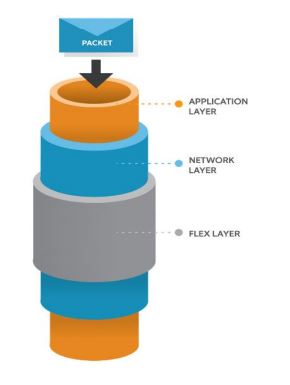 (Image Credit: Amazon)
Amazon has mentioned that none of the user will come to know any detail about the other user or connected sidewalk. Every information transferred over sidewalk is encrypted.
Overall, it's useful feature to handle all your smart devices from your mobile phone. But if you don't want to take risk with your personal data then this will force you to think twice by using this feature.
Can we choose to opt out from using this feature?
By default, all the user who are using Amazon sidewalk supported device will become the part of Sidewalk network. At this moment, this is launch in US but will extend soon to other countries.
But amazon has provided an option to opt out from this feature if user don't want to be a part of Sidewalk.
Steps to opt out from Amazon Sidewalk: How to opt out your device from Amazon sidewalk network?
Want to get similar cool tech stuffs in you Inbox? Subscribe to my Feed!