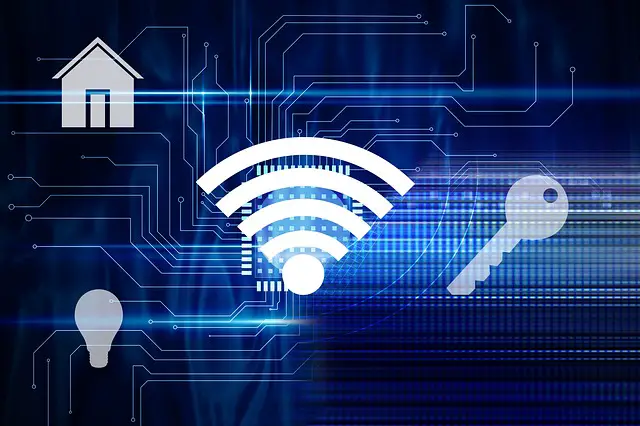 Source-Pixabay
One of the challenging jobs on the planet is being a homeowner. As the owner of a residence, you need to focus on keeping your home both appealing and safe. With the right equipment and technology, securing your residence will be a breeze. Staying on the cutting edge of home security is crucial if you want to avoid burglaries and other problems.
Average homeowners spend thousands of dollars each year on modern residential security solutions. Taking the time to assess the home security equipment you currently have in place is a great way to see if improvements need to be made. Allowing your home security equipment to become outdated can create vulnerabilities that criminals can take advantage of. Read below for more information about home security equipment options for the modern consumer.
Use Your Voice-Activated Technology to Manage Your Home Security System
Most homeowners are on a never-ending search to find technology that makes their daily lives easier. This is why devices like the Amazon Alexa have become so popular in recent years. Not only can you use this voice-activated technology to turn on lights or play your favorite song, you can also use it on your home security system.
Modern Honeywell security systems can be operated with the Total Connect 2.0 Skill found on the Amazon Alexa market. This skill allows you to arm and disarm your security system with your voice. The ability to operate your security system with your voice can come in handy if you have your hands full when entering your home or need to leave in a hurry and don't have time to arm the system at the panel. If you are interested in using this skill, this article provides a lot of useful information on how to use this technology.
Security Cameras are Now Smaller and Easier to Install
Security cameras are one of the best investments you can make when trying to keep your home safe. In the past, new security cameras could only be installed by knowledgeable professionals. Modern security cameras are now easier to install and more versatile than ever before. One of the most popular security devices on the market is the Ring Video Doorbell.
This video camera can be mounted in minutes near the front door of your home. Each time motion is detected or a person rings the bell, a camera will start recording. The live feed from this camera can be streamed to your phone or even the Amazon Echo Show. Once you have this doorbell camera in place, you will be able to leave your home with the peace of mind knowing that every movement will be recorded.
Source-Pixabay
Invest in the Door Locks of the Future
Traditional door locks can be breached by a crafty burglar. Rather than relying on these outdated locks, you need to think about using modern door locks. There are a number of door locks on the market that use Bluetooth technology. This means you will be able to unlock the doors in your home with your smartphone.
Also read: How to prevent home security false alarm?
Using electronic locks on your doors is also a great way to keep burglars out. These types of locks are similar to the access control systems you find in most commercial buildings. If you want to update the existing locks in your residence, working with an experienced locksmith is your best course of action.
What Are You Waiting For?
As you can see, there are a number of modern home security solutions to choose from. With some research, finding the right home security equipment will be a breeze.
Want to get similar cool tech stuffs in you Inbox? Subscribe to my Feed!