If you are android user then you must be having Gmail account sync with your Smartphone to access play store. Gmail account is mandatory for every android user to access and download app from Google play store. Gmail account is used to sync all your app data, contact, image, calendar etc with Gmail ID which helps to store the backup of some data in Gmail account.
 Now suppose you have 2 step verification enabled in your Gmail account and you want to add and login with existing Gmail account in your Smartphone for the first time use then you will get an error showing 'Couldn't sign in'
To access your account, you must sign in on the web. Touch Next to start Browser signin.'
Error show like this: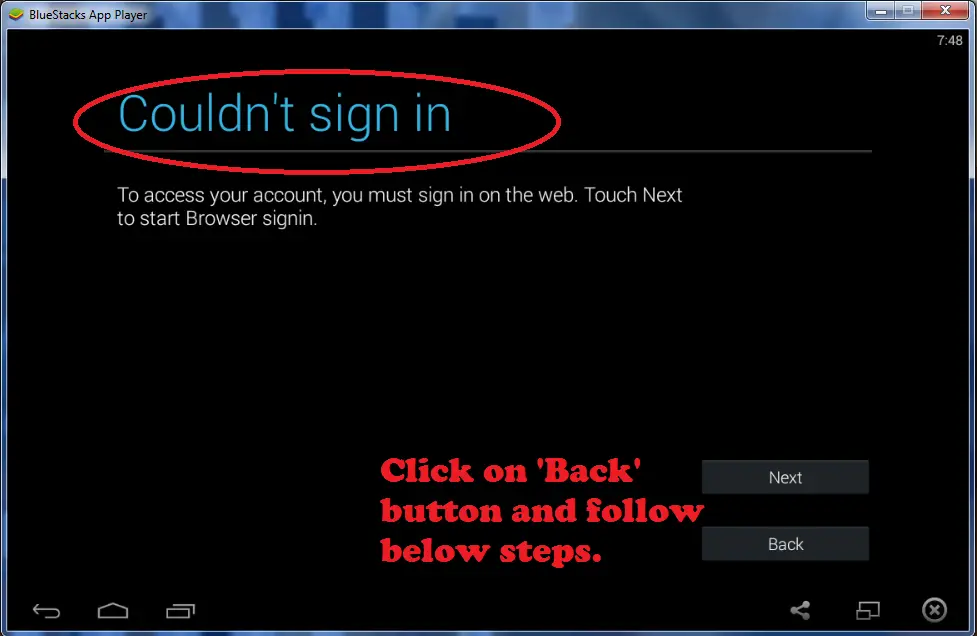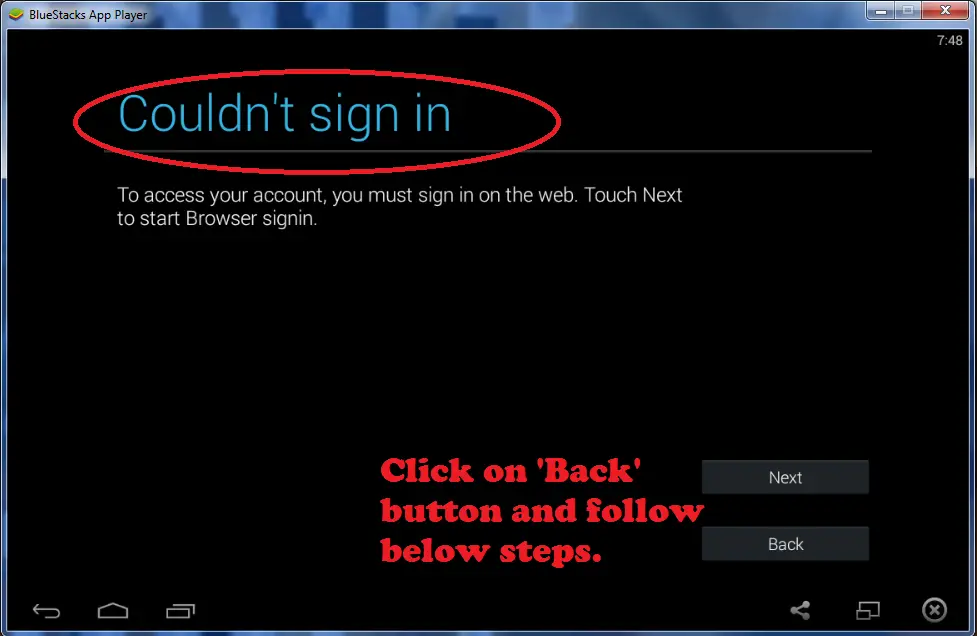 You are getting this error because you have enabled 2 step verification in your Gmail account.
Now let's see how you can sign in with existing Gmail ID when 2 step verification is enabled:
#1. First of all click on back button when you come across this page which shows 'Couldn't sign in'
#2. Now login to your Gmail account using browser in desktop or in same Smartphone then continue with the below steps.
#3. Navigate to 'Account' option in your Gmail account as shown in figure.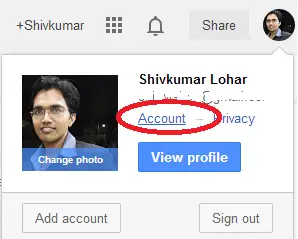 #4. Once your account page of Google is opened, click on Security tab


#5. Now under Password section click on 'setting' in front of 'App passwords' to create password for your device.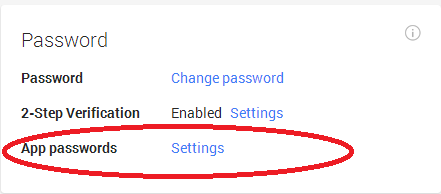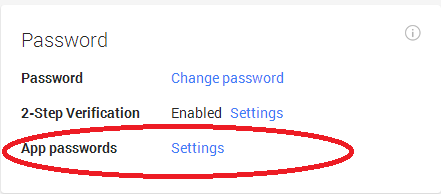 Worth Reading : Retrieve data from corrupted memory card.
#6. On next pop up just select app and device from drop down menu and click on generate to get the password.


#7. Once you clicked on 'Generate' it will create password as shown below which you can enter on the screen which you have in step #1.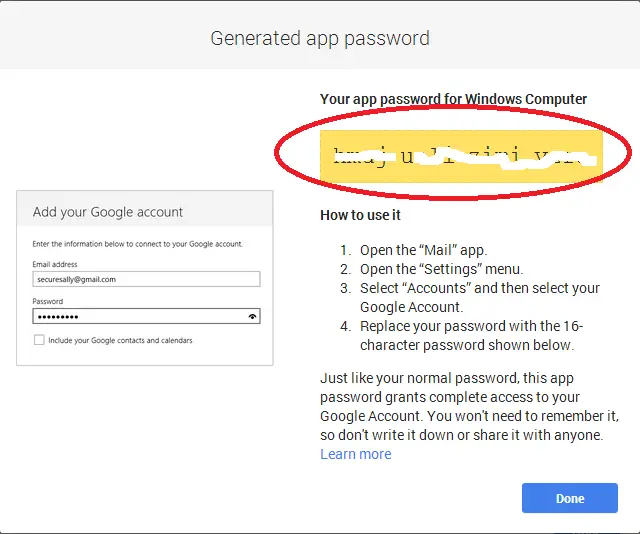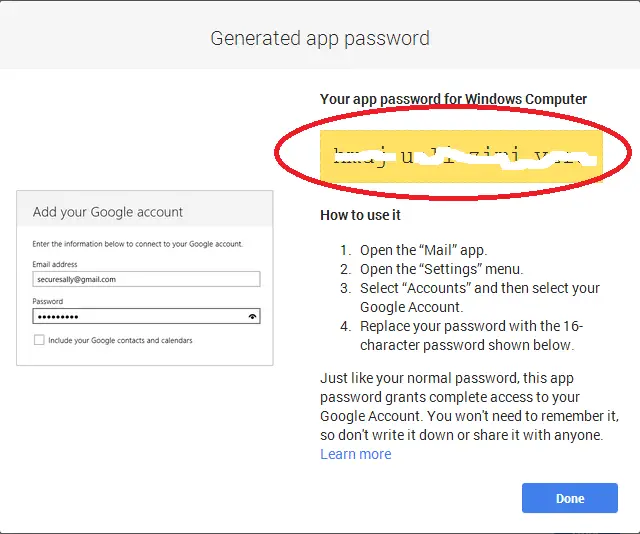 Now just copy this password from the screen or note it down and enter the same password while adding to login with existing Gmail account into your Smartphone for first time use.
Note: You can generate password for any number of times using same steps. In case you had reset your device and want to add existing Gmail account in Smartphone, again you can follow the same steps to sign in if you have enabled 2 step verification in your Gmail account.
Want to get similar cool tech stuffs in you Inbox? Subscribe to my Feed!