WhatsApp – One of the most popular messaging applications for Andorid and iPhone users. Today almost everyone is using whatsapp either for private messaging or for business purpose. Friends from school to graduation are making group to be in contact with each other. Even colleagues from MNC are making group to decide their future activities. In such case, having security to your whatsapp number is every crucial. Whatsapp is providing security in your hand like you can block a person; hide your last seen etc.
Having security on whatsapp is very important and everyone must have security on whatsapp to prevent unwanted activities. But suppose you want to track someone's online activity like when he/she comes online? For how much duration he/she is online? How many times he/she comes online in a day?
WhatsDog, an android application will do this task for you of tracking online activity of specified user. Let's see how this android application works.
Track anyone's activity on whatsapp using contact number [WhatsDog] :
Download whatsDog from using below link and install it in your smartphone.                                                       Download WhatsDog(App has been deleted by developer for security reason from playstore)
Start the application and select your gmail account to proceed.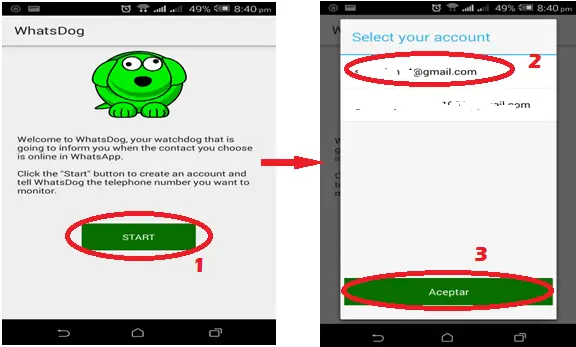 Now select mobile number for which you want to track whatsApp activity. Note that you can select only one number at a time. If you want to select another number then you have to delete the information from the menu provided in application. Once you add a number, you will be ready to track their activity.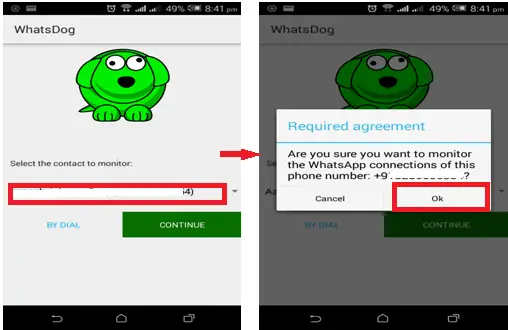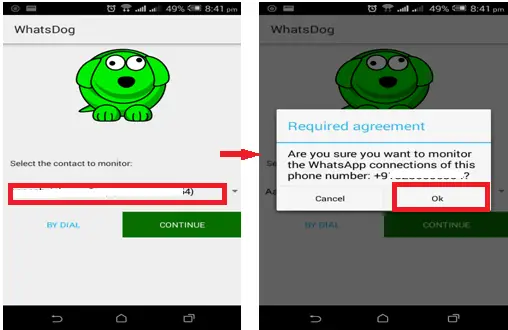 Points to be noted:
WhatsDog application can track online activity of the user who had registered their number on WhatsApp.
Even if user had hidden their last seen, you can track his/her activity.
Even if user had blocked you, still you can track his/her activity.
Even if you had blocked user, still you can track his/her activity.
All these feature in this application can be used to spy on others WhatsApp log on activity. I am sure you will like this application. Do share this with your friend and share your experience here.
Want to get similar cool tech stuffs in you Inbox? Subscribe to my Feed!