We cannot deny the fact how easy our lives have become due to mobile devices. We can reach out to any person, get hands on any sort of information with the help of a mobile phone. We use a mobile phone for everything these days, and it has become a necessity. Children have become so obsessed with mobile phones that it seems they are growing up with a mobile phone surgically attached to their hands which often leave parents wondering who their children are texting with or what kind of interaction is taking place between on their mobile devices.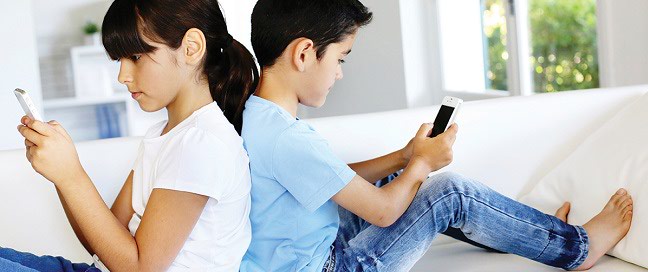 Similar is the case with employees at a workplace. Chatting and exchanging text messages have also become an integral part of the workplace, especially where employees are asked to work out in the fields or from their homes. The reason why parents have given authority to their children to use mobile phones is they want to keep in touch with their children when they're not home. It keeps them satisfied to know that they can contact their children anytime without relying on others to find out where their children are. Similarly, employers have also given company-owned mobile devices to their employees so they can track their activity some way or the other.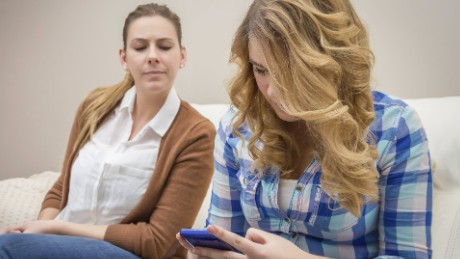 Why Should You Consider Tracking Text Messages?
There could be many reasons why parents may consider spying on their child's text messages to see whom they're interacting with or what kind of text messages they are sharing with others on the device. An employer would also be interested to find out whether or not his employees are paying attention to the given tasks while not wasting a huge chunk of their time in texting their friends or family members during working hours while using the company-owned mobile devices. Parents would want to monitor the text messages being shared on their child's phone to make sure their children are not interacting with any unknown person or whether or not their children are safe.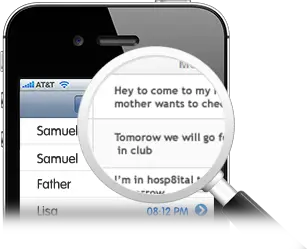 On the other hand, an employer would want to ensure that the employees do not misuse the company-owned mobile devices by using them for leisure texting or any other random work. Employers would also want to make sure that no confidential data is being leaked through company-owned devices because that may bring down the company to huge losses. To fulfill the same purpose, an SMS tracker or a mobile spying app was introduced so that parents could closely monitor their child's texting behavior and employers could keep an eye on their employees mobile devices to see if they're not wasting their time on texting during office hours.
Mobile Spying App is Your Best Option
A mobile spying app is a spying app that is installed on the target's mobile device, be it your child or an employee so that their mobile activity, including text messages, can be remotely monitored through a dashboard. There are many features in a mobile spying app including SMS tracking. This is the feature we will be discussing about.
You can monitor all the details of the sent and received text messages on the target's mobile device.
A spying app not monitors the text messages but also keeps a track of the messages shared on the instant messaging apps such as WhatsApp, Line, Kik, Facebook Messenger, etc.
Details such as when exactly a particular text message was exchanged can also be found out because this feature also tells the exact time and date of the shared communication.
Parents can gain benefit from this feature to see who is present at the other end of every text message received/sent and ensure if that person is not dangerous for their child. They can get access to that person's name and number this way.
Likewise, employers can also gain advantage from a mobile spying app by knowing if their employees are not misusing the mobile device by randomly chatting with people through text messages or instant-messaging apps during their office hours.
Moreover, they can use an SMS tracker to stop data leaks at work (if any) through company mobile devices.
There are many mobile spying apps available on the internet but choosing the best one could be a bit tricky for most people. We highly recommend using Mobistealth, mSpy, and SpyBubble as they fulfill the purpose of tracking the text messages and also provide additional features.
How Does an SMS Tracker Work?
No rocket science is involved in the mechanism of an SMS tracker. In fact, the mobile monitoring apps are really easy to use and have been designed in a way that can give you a maximum user-friendly experience. Once an SMS tracker is installed onto the target's mobile device, it reads all the text messages present on the device and then transfers them to the online dashboard or an online panel to be accessed by the user. From that point onwards, it starts to monitor all the sent/received text messages and regularly updates the user in the same dashboard. The user can sit anywhere and monitor the target's mobile device without any difficulty.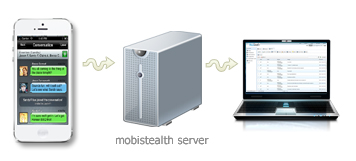 A mobile spying app is really beneficial for both parents and employers and helps them in their own respective ways. To ensure children's safety, it is important for parents to install a mobile spying app on their phones so they may know if or not they are into any kind of trouble. If they find their children exchanging messages with an unknown person, they can immediately take a notice and handle the situation before it gets out of their hands. Every parent has a right to know what information their children are sharing with others in the form of text messages and to whom they're sharing. Some children might not appreciate their mobile devices being spied on as they may think that their parents are violating their privacy. If parents bring their children into confidence and make them understand the real use of SMS tracking, they might not feel that their privacy is being violated. Employers should too consider installing the same app on the company-owned devices to make sure their employees are not misusing the devices by exchanging leisure text messages or transferring confidential information to third parties.
Want to get similar cool tech stuffs in you Inbox? Subscribe to my Feed!