Sharing of files from device to device can be done using traditional methods called Bluetooth, pendrive, floppy disk, internet etc. though it takes time to transfer files due to various unavoidable obstacles while transferring i.e. network speed, slow speed on Bluetooth, unavailability of device like pendrive, hard disk etc.
This obstacles can be overcome using Superbeam, it's an android application which can be downloaded from Google play store for free. It increases the speed of transfer from Kbps to Mbps from one android device to another android device. Downloading and using this android application is a worth since it provide an effective way for sharing any files at higher speed.
How to transfer files using SuperBeam android app?
#1. Download SuperBeam
Download super beam android application from Google play store for android device. It can also be downloaded for PC from http://superbe.am
#2. Install SuperBeam
Install and run this android application in your system to enjoy the fastest file transfer you have ever seen.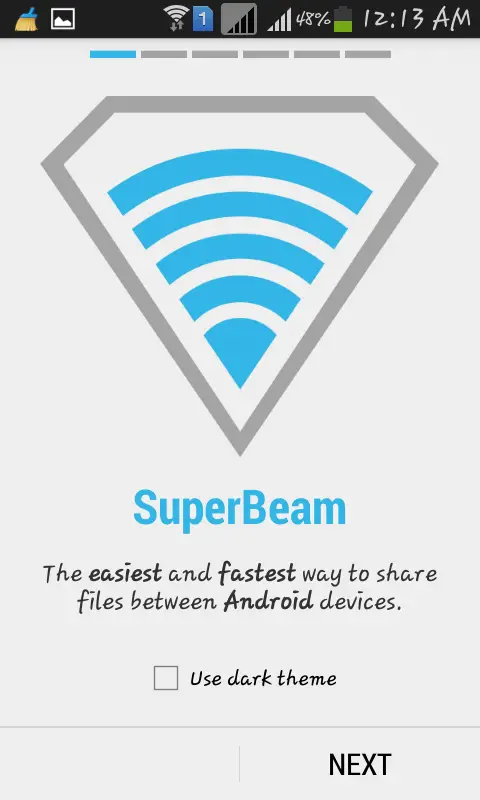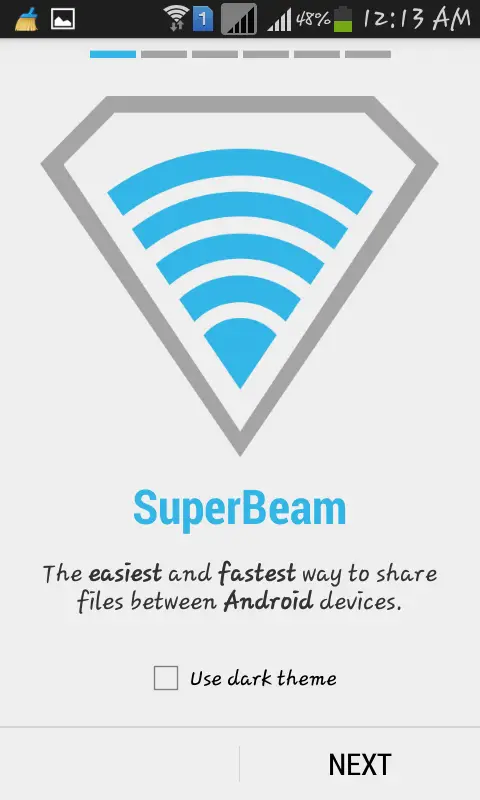 #3. Which type of files can be send and received using SuperBeam?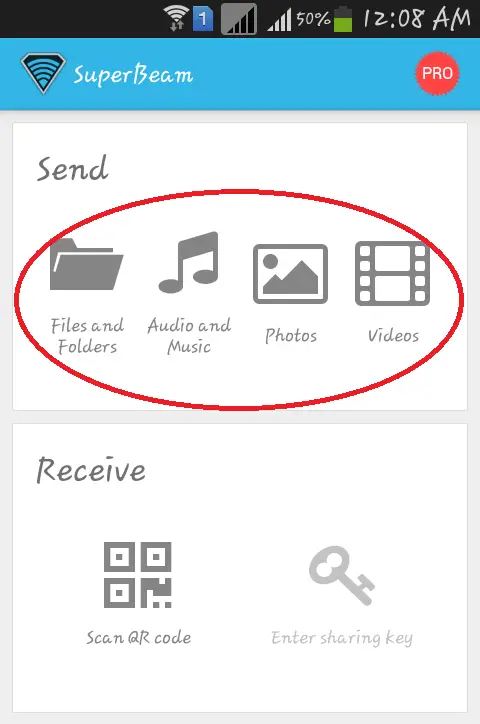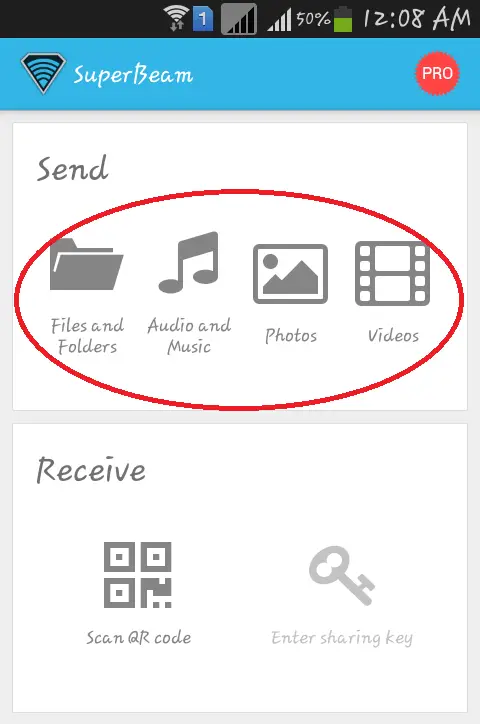 As you can see in the above image that all the files which come under files & folders, audio & music, photos & videos i.e. almost any files can be sent or received using SuperBeam android app.
Worth Reading: Earn free recharge using Ladoo android application.
#4. How to send or receive files using Superbeam?
Once you select the file to share using superbeam you will get four methods to receive and send files using Superbeam android application.
The four methods are as follows:
Scan using SuperBeam QR Scanner
This option is useful only if both sending and receiving device has Superbeam installed. Using this option receiving device will have to scan the QR Code generated by sending device. Once both the device configure via QR code they can send or receive their files at higher speed.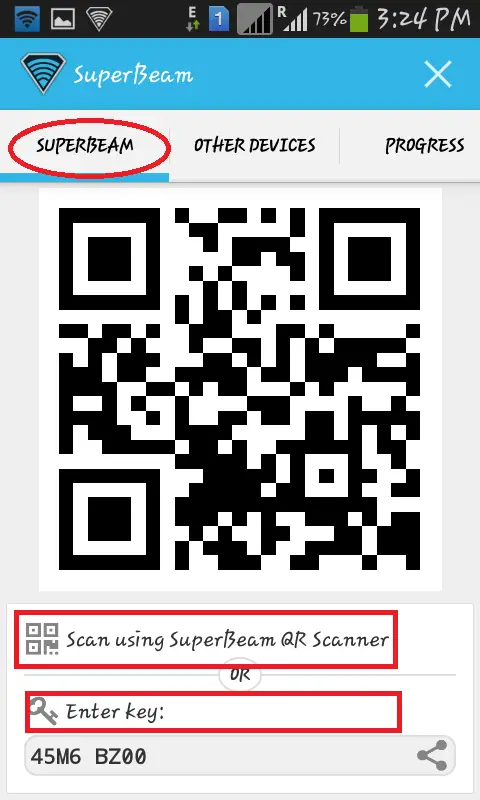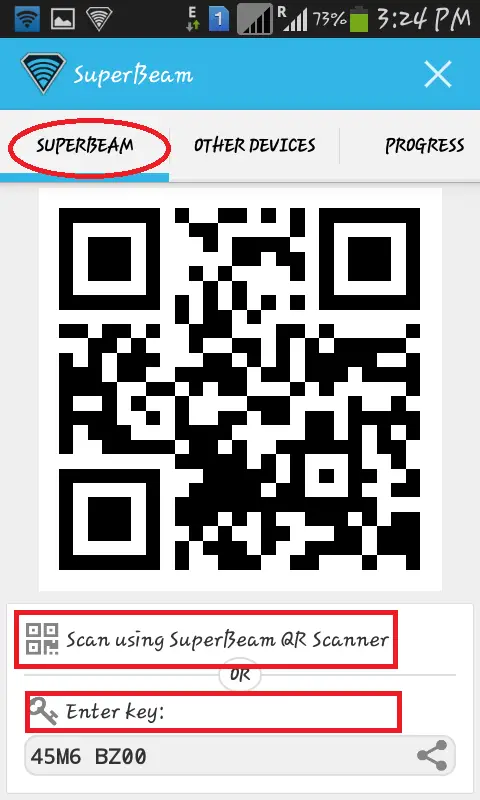 This option is also available for the device which has SuperBeam installed in it. To configure the device, receiving device should accept and enter the key, auto generated by sending device.
Sharing files using Wifi is SuperBeam's features to share files among those device which don't has SuperBeam installed in it. Just choose the available wifi network and enter the wifi password if it is secured.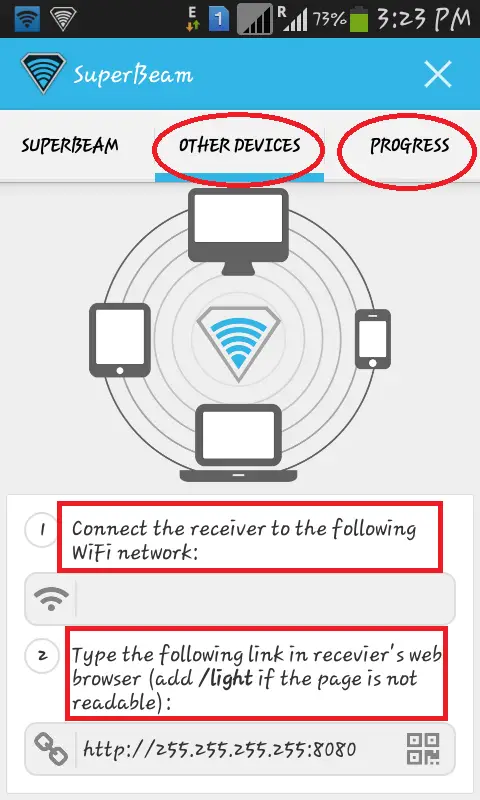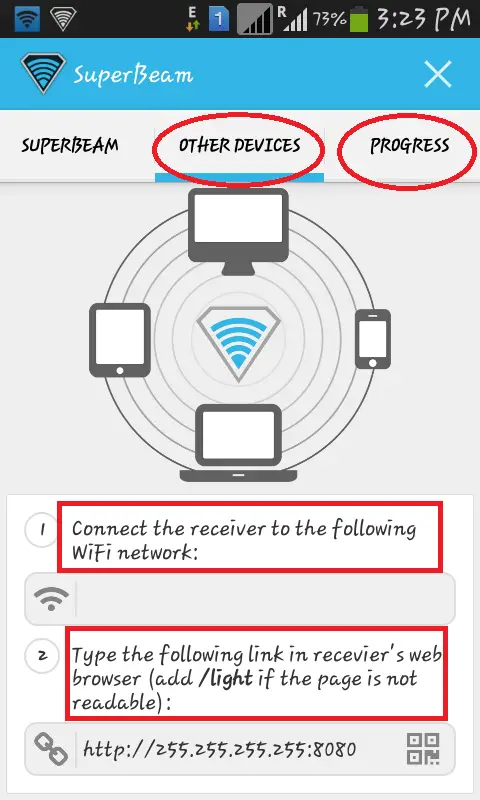 Using auto generated link
This option is also available for the device which don't has Superbeam installed in it. The receiving device need to enter the auto generated link in it browser that it! Now both the device can receive or send files among each other.
SuperBeam allow us to transfer the files at higher speed normally in Mbps, you can check the transfer speed and progress in 'progress' tab.
Try this Superbeam android application and share your views here via comment box.
Want to get similar cool tech stuffs in you Inbox? Subscribe to my Feed!