The best way to keep your spying undetectable on a cheating partner or a child is to use spy software for android mobile. These easy to install apps will help you a lot in keeping track of your loved ones remotely. The very real-time tracking of spy app like Xnspy includes taking screenshots of the target device anytime anywhere. The screenshots can be taken live while the cell phone is being used.
How to install XNSPY?
In order to install the app, you first need a subscription plan.
After buying a subscription plan, Xnspy will automatically create an online account of user
The credentials of the account and activation code will be shared with the user via email.
Now you have to install Xnspy on the target device
Insert the provided activation code and start monitoring your partner or child.
How it works?
In order to start with the app, you first have to access the Dashboard.
Dashboard
The Dashboard is the Control Panel of the app where you will see the features it operates in.
Remote Control
The Dashboard shows a sidebar where Remote Control is listed among other features. By tapping it you will directly land on the page with four options.
Record Surround
Lock Phone
Wipe Phone
Take Screenshot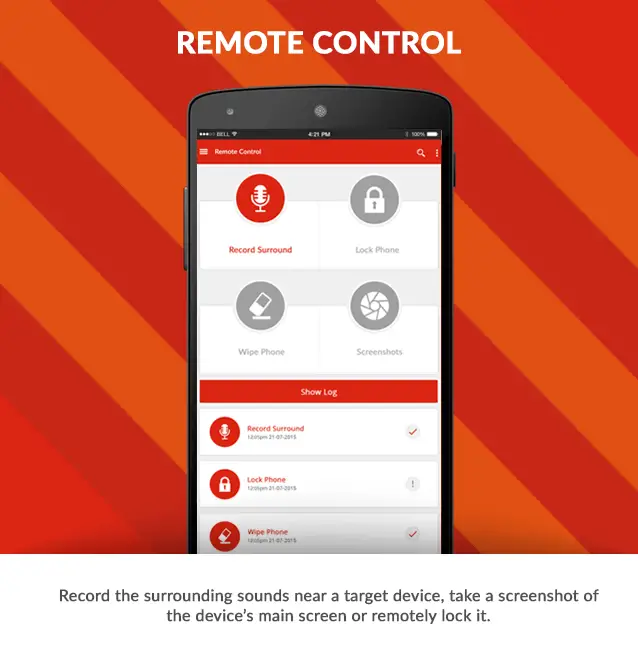 Take Screenshot
By tapping the Take Screenshot button, you can take the screenshots of the screen of the target device.
You can take the screenshot of the call logs, SMS, installed apps, photos and videos stored on the gallery, and Instant Messaging App's chats and call logs. You can also capture any multimedia file being shared.
The screenshots can be taken during the activity on the target device.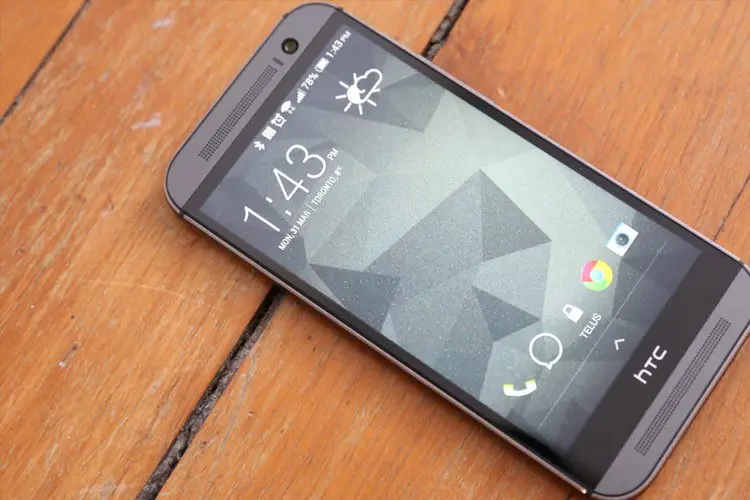 Unlimited Screenshots
You can take as many screen shots you want and there is no limitation of memory for storing them.
Taking Screenshot Undetectably
This spy software for android mobile will take screenshots in stealth mode and will never let the target device holder sense that he is being monitored through it.
Things to Consider!
Taking screenshots can give you information which is both constructive and destructive. You might get exposed to information which can break or make your relationships. If your partner is cheating on you, you might not need to access all features and take the screenshots of who he/she is currently interacting with. Similar, if you think your child is always busy with his gadget, you can monitor his/her activities via screenshots.
Compatibility
Though Xnspy is best spy software for Android mobile yet it is compatible with iOS, both the jailbroken and non-jailbroken devices.
Other Remote Control Features
The Remote Control gives you access to other features like Record Surround which turns your handset into a microphone and record the sounds and voices of the surroundings.
Another feature Lock Phone helps you lock the screen of the phone in order to limit the screen time. If you want to limit the screen time of your kid, you can lock his/her phone remotely.
You can also wipe the entire phone remotely if you have a Xnspy account and app installed on the target device. In case your device is lost, you can wipe the phone and secure your private data anytime.
Additional Features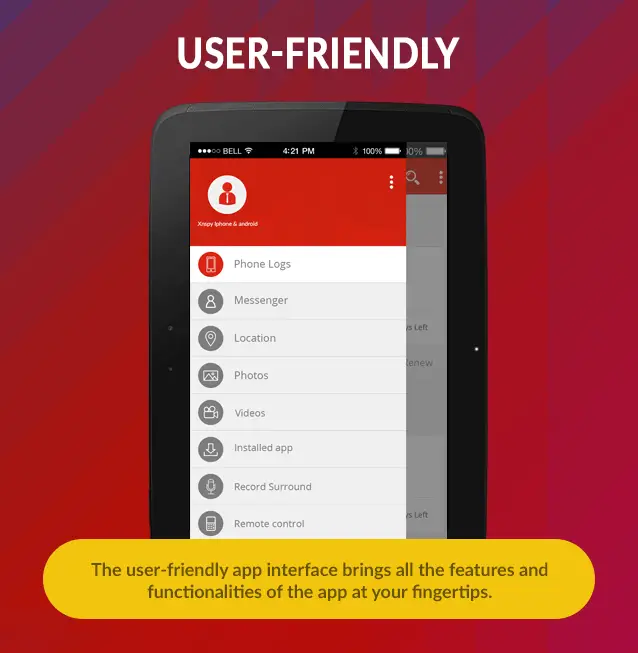 The screenshots taken will help you explore the additional features. For instance, if you are monitoring a kid and you see him exposed to dating apps, you can block the apps right away through app blocking. You can also keep track of the real-time location of your loved one in order to see where they are. In case you are too busy to track the location, you can, later on, know about it through location history. Some other significant features include recording calls, monitoring SMS, and Instant Messaging apps like Viber, WhatsApp, Facebook etc.
Want to get similar cool tech stuffs in you Inbox? Subscribe to my Feed!