myMail is one of the android application to manage all email IDs in single bucket.
But why 'myMail' when we have inbuilt gmail apps in our smartphone? I will answer this question shortly; first tell me who are you? A student, professor, manager, blogger or employee in reputed firm?
Whoever you may be! I can guarantee that you would be having more than one email IDs. One for personal use, one for business purpose, and some people are smart enough to have a separate email ID for subscription, for registering on various websites to avoid spam, unwanted emails in their personal mailbox.
And If you are blogger then I won't dare to ask the total number of email IDs. 🙂
Your email ID can be at different server like gmail.com, hotmail.com, rediffmail.com, yahoo.com, etc… And yeah! You can also get separate apps to manage this email ID individually.
Let's have a look over some disadvantages of using separate apps to manage different email ID accounts.
#1. You need to install separate apps for every single email ID which belongs to different mail servers i.e. gmail, yahoo, hotmail, outlook etc
#2. Installing separate 'email accessing' apps leads to occupy more internal memory spaces.
#3. Installed apps lead to more battery consumption.
#4. Many times killing the apps instance, when we face lags in our smart phone; results in sign out of email service and we have to sign in again in each and every app of email.
So, by going through all these disadvantages don't you think that you must get a single app which could manage all yours email ID simultaneously at one place.
Check this >> Get easily 100% back of lost data.
Feature of myMail:
#1. Push Notification for all your account,
This feature is available to get instant notification about the newly arrived email in your inbox. You can enable this functionality with a single button even if your email service doesn't provide these 'Push Notificaton' service.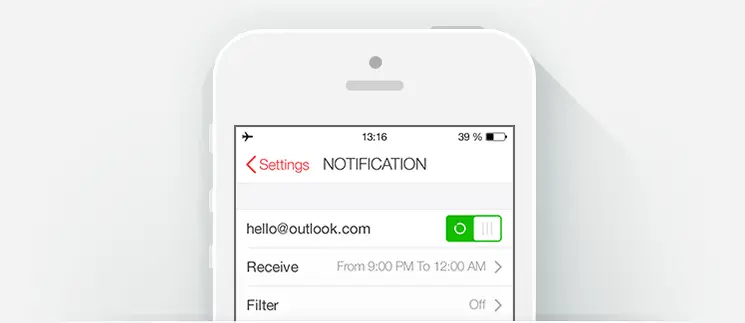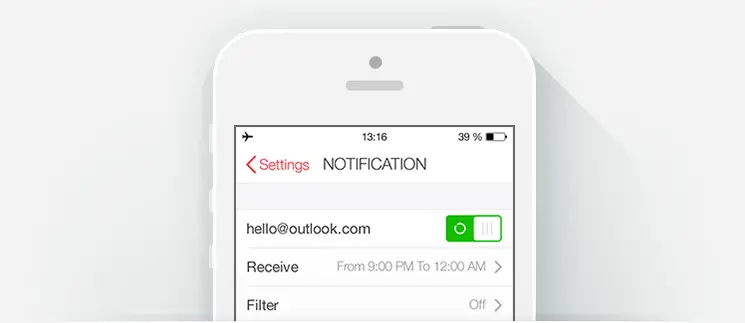 #2. Make it personal. Make it visual
myMail apps uses avatars and icon from your contact list to differentiate between email coming from friends, business client or email subscriptions. This feature will help you to keep track on important mail even without having a closer look into the mail.


#3. Swipe for More
A very simple interface is provided to mark email as unread/read, flag, move to other folder, delete or mark as spam. To access this option you just need to swipe left over the email.
#4. Your contact at hand
When you compose or forward emails, myMail will instantly search and suggest contacts from your phone and all your accounts' address books. So there is no need to remember the email ID of a person whom you want to send email.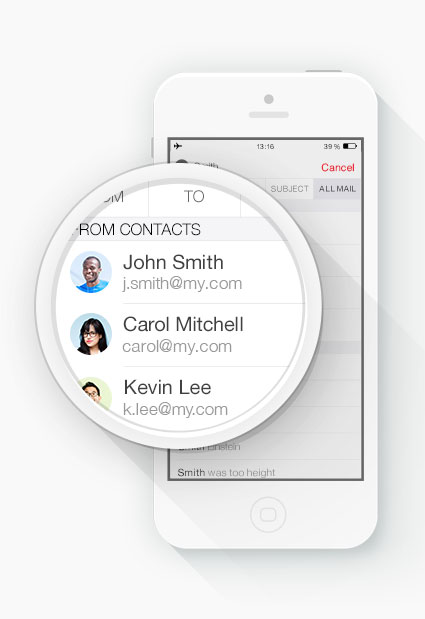 #5. Search and find really fast
Suppose you want to check one of the very important email which you have received before a couple of months or years and you didn't remember the exact wording of the email. Here myMail starts predicting your words and search the same into mail box to find the related email as soon as you start writing the required words in search box.
 Check this >> Earn instance money with just 1 click
#6. Send Multiple Pictures
Similar to file attachment you can also insert pictures in your email. You can choose more than one images at a time. So, share your entire party clicked with all your friends.
So, ready to try this myMail App? Download it from 
Give a try to this app and share your experience through comment box. You can also share this with your friends using below sharing option.
Want to get similar cool tech stuffs in you Inbox? Subscribe to my Feed!