If you are an online PC gamer, you just need to get yourself familiarized with Discord. Discord is specifically designed to help gamer communicating through private servers. Meaning this allows the users to text and even voice chat with each other. As it is completely lightweight, so it won't consume much space in your system. The app has got a lot of popularity online because of the launch of team-based video games such as League of Legends, Fortnite, etc. In this article, we will discuss how to use discord for gaming. Let's see how to start using discord for gaming.
Kick-start the use of discord for gaming
Sign Up for Free and Explore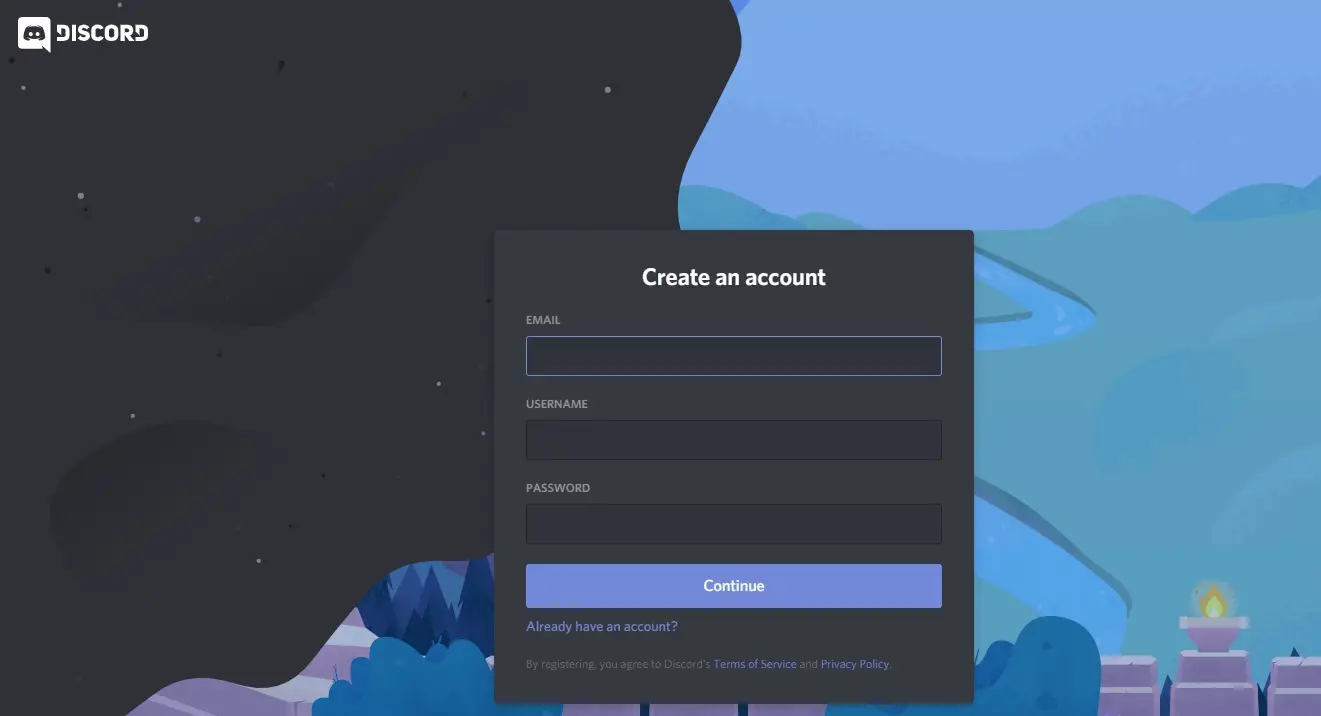 The user above the age of 13 yrs can download Discord and start using in PCs, Mobiles and Macs. And you don't have to worry about any additional payment because it is completely free. But if you want to enjoy additional features like custom emoji, animated avatars and high-quality screens then you have to pay $4.99 per month. Before downloading you can sign up on Discord official website to get your account created on Discord and explore the web version of Discord.
Discord is also available for Windows, MacOS, Linux, Andorid and iOS. You can also do singup process after installing the software on your computer or in your mobile.
Discord is safe for its users
Discord has faced some issues regarding hatred previous year as many supremacists and hate groups started using it for communicating. As the app allows its users to communicate anonymously was the biggest advantage.
The developers of Discord have banned many groups which spread hated and since then Discord is safe for its users in general. This is because no one can join a channel without invitation. So, in current version if you want to chat or call anyone you would need to send invite to initiate the chat.
Additionally, the app allows its users to block content which is unrelated to your work and you can also block the users individually and maintain the safety of your account.
Easy to get started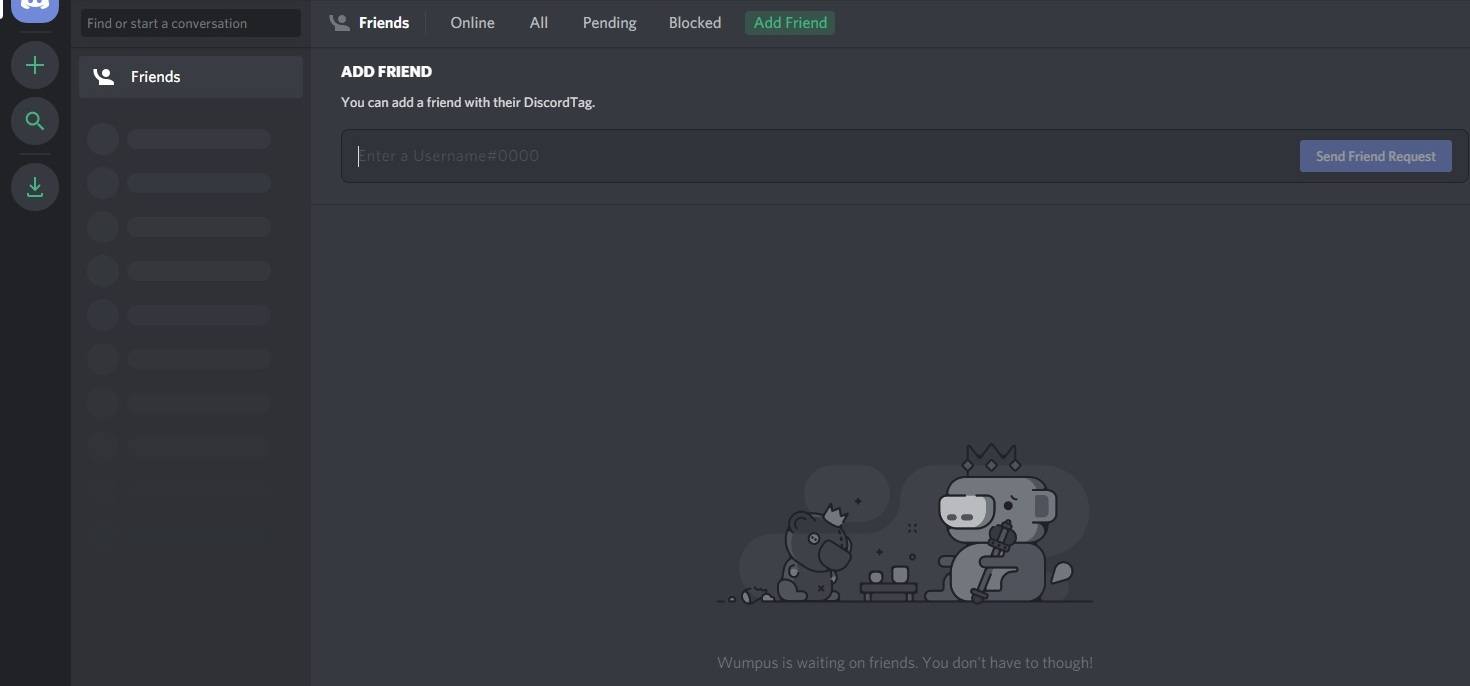 The users can download the app through the company website. You need to submit your email address, phone number and a unique user name while signing up in Discord. A verification link would be send to verify your email address used while downloading the Discord.
The homepage consists of features to control chats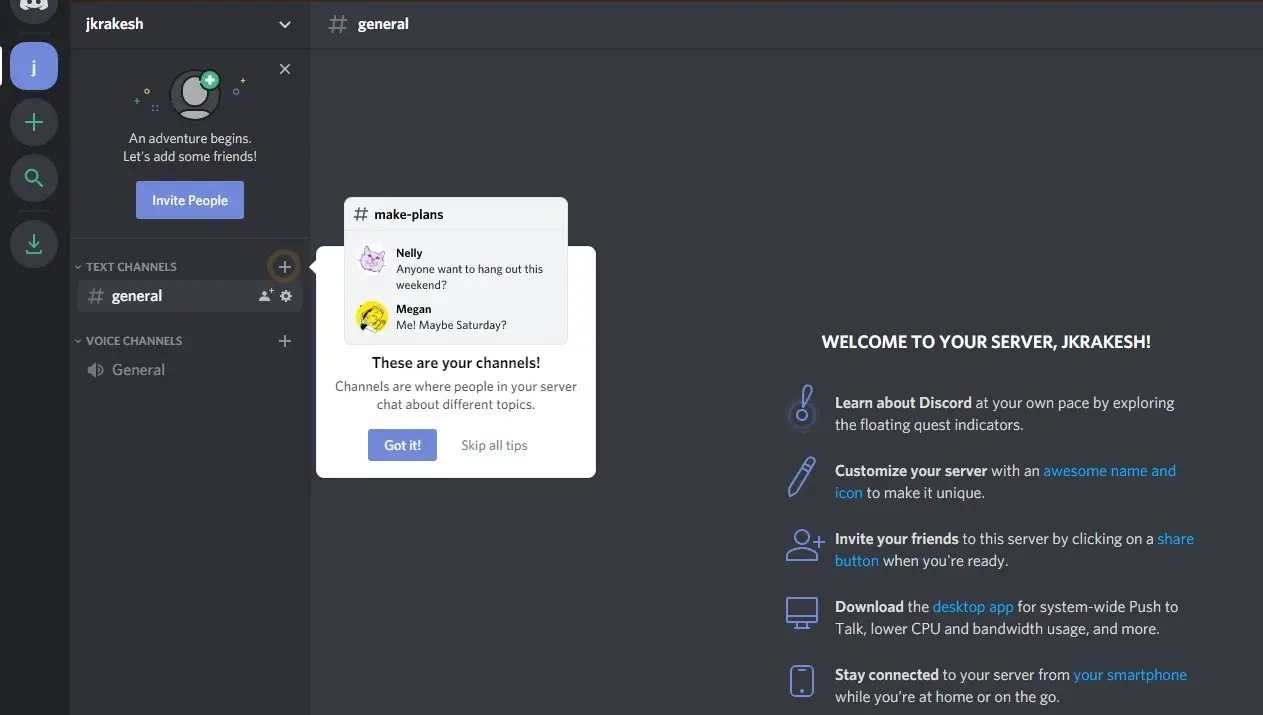 Once you install and open Discord application. You would be able to see voice control panel in the bottom left of the homepage. You can use this to switch on or mute your microphones. Additionally, you can even make changes in your account settings by clicking the gear button.
There are several options available on home page that has been discussed below.
Create your personal servers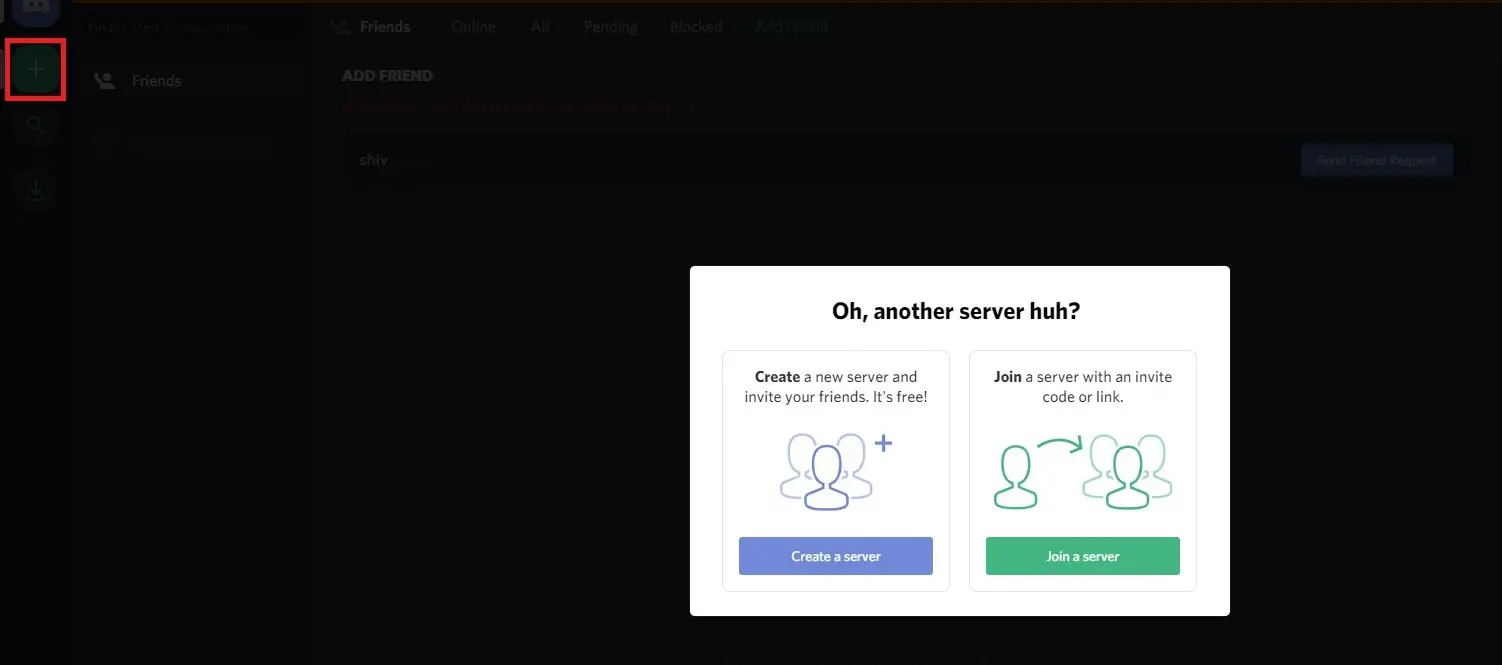 You have an option to either create your personal server or join already created server by your friends. It easy to create server and invite your friends to be part of that server. On right side of the homepage, click on + icon to create your own servers, Discord will ask you to name it and customize the icon.
Discord shows the member list of your server

Once the server is created or if you have joined any server. You can see all the members of your server on the right side of the screen. You can start the chat with any member or you can also invite any Discord member using 'Send Friend Request' feature.
Invite friends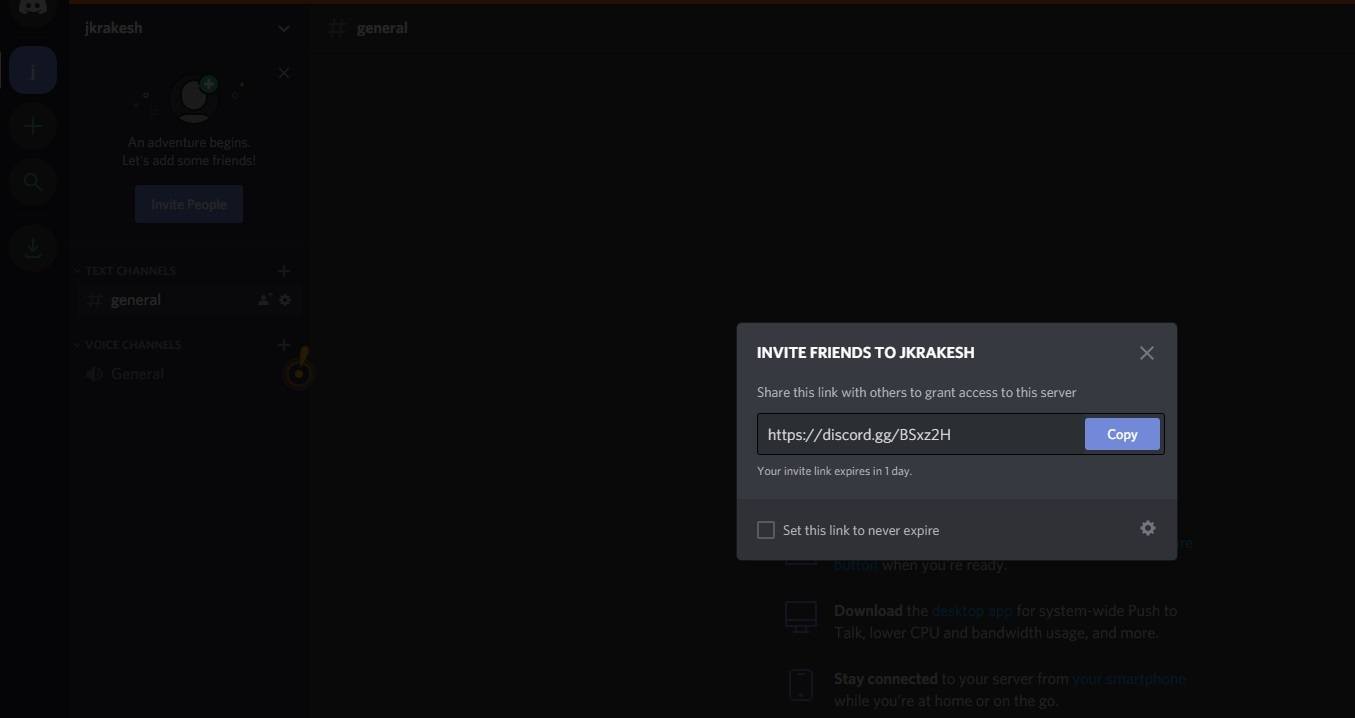 To invite your friends to your server, just hit the button on the right of their names.
Discord Mobile app: Full-Featured
It is also easy to use discord for gaming in mobiles. Just log in to your account and there you go. The interface is similar to the desktop app. Current chat channel is in the Center, swipe right to get the member list and left to see the channels and servers. The top-left button contains direct messages
The Discord mobile app has been designed keeping in mind the desktop version. However, there are some features which aren't present like changing your name.
So what are you waiting for? As now you came to know how to use discord for gaming, so just explore and give us your feedback in the comments.
Want to get similar cool tech stuffs in you Inbox? Subscribe to my Feed!