Google chrome comes with many option which can be use to work with chrome effectively. I have already shared the Part I of '5 Google chrome tricks and shortcuts'. This is Part II which will cover some more shortcut and tricks.
5 Google chrome tricks and shortcuts:
1. Edit User Interface of any website like Facebook, Twitter etc
Chrome provides a tricky option which will allow you to change or edit user interface of any online webpage, for e.g. facebook, twitter, google etc. You can do this using developer option present in google chrome with a bit knowledge of HTML and CSS. Don't worry you just need a basic knowledge of HTML and CSS.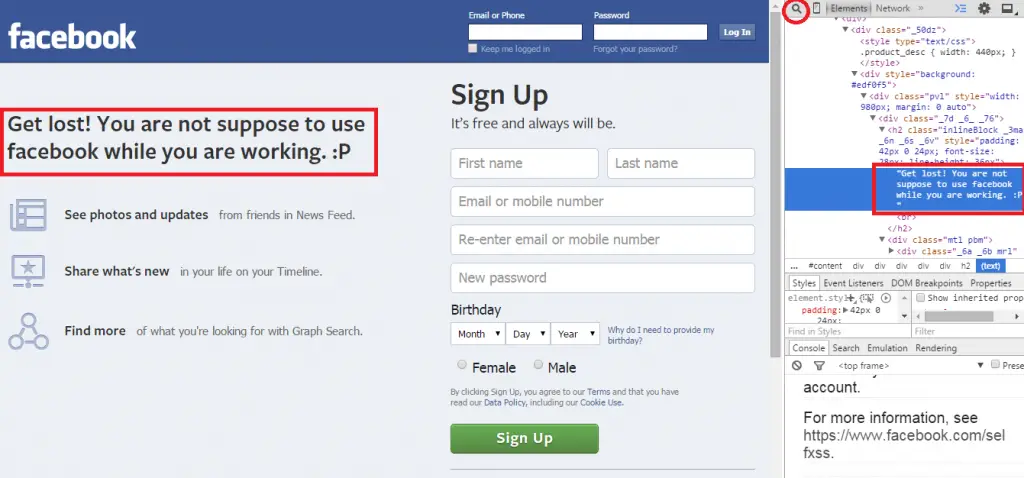 You can check in above image that I have edited the message written on facebook homepage as 'Get lost! You are not suppose to use facebook while you are working. 😛 '
Don't you think, it's interesting. You can show your creativity on any webpage using this trick.
Let's see how you can do this:
Just open any webpage which you want to edit and press F12.
Once you press F12 you can see 'search icon' at the top of developer window. Click on that search icon once and now just move your cursor on the text, field which you want to edit.
Once you have decided which text, field you want to edit. Left click on that text which will highlight the tag in developer mode.
Now just edit the highlight text by double clicking on it and you are done.
Same you can do for CSS.
2. Sync chrome setting with Google account
Google provide an option which help to sync the chrome setting or data with your Google account. So that if you have uninstalled chrome and reinstall it then you don't have to worry about your personal settings, bookmarks, data present in chrome.
Since, you have synced your chrome with your Google account. Chrome will do the same setting for you.
Steps to sync chrome with your Google account:
Go to setting where you will find 'sign in' Use this option to link your chrome setting with existing Google account. You can also use advance option to sync whatever data you want like 'App', 'password', 'history' etc


Using 'Advanced sync settings ' you can sync data like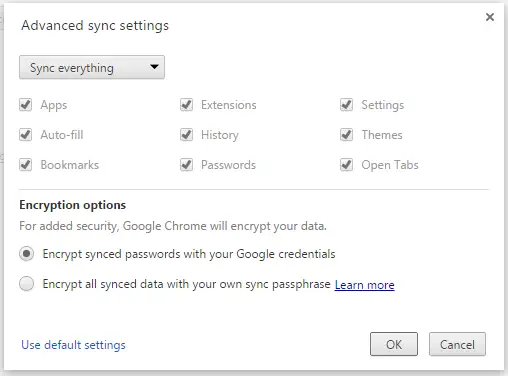 3. Autofill form or password
Many times you must have experienced to fill your address again and again in many forms. Similarly many other details like mobile number, email address too. Typing such information again and again is a hectic work which can be avoided using 'Auto fill for password and form' option available in chrome.
Go to setting >>Passwords and forms
Check the check box and click on 'Manage Auto-fill settings' to auto fill the pre-entered data as shown below: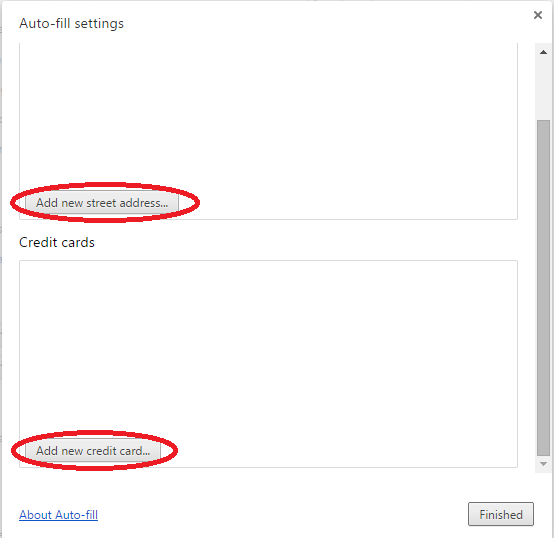 As you can see in above image, you can define your address and credit card information so that you can use it frequently without typing everything again. To define address, click on 'Add new street address' which will show you option as shown below to store your address.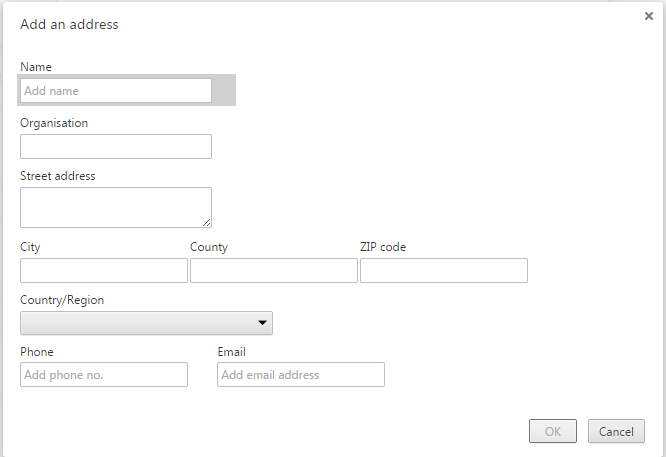 Similarly you can add credit card information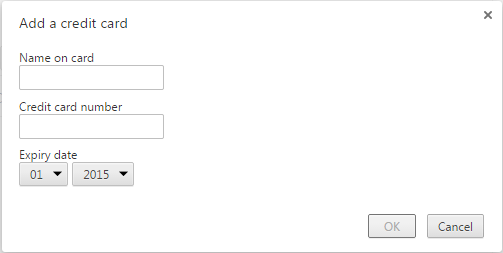 4. Create desktop application icon of your favorite website/blog
You will be surprised to know that Google provide an option to convert your blog or any of your favorite blog, website into desktop application shortcut. This can be use for faster access directly from desktop.
Also Check: Run Android application on PC
For e.g.: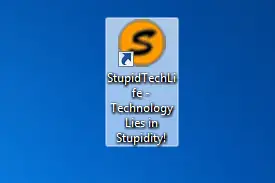 Create desktop application of blog/website:
Open blog or website for which you want to create desktop application.
Go to More tools > Create application shortcuts
In next step you will get alert option in which you can select option like 'Creating application shortcut in the following places: Desktop, Start Menu, Pin to task bar'. You can select appropriate option for yourself.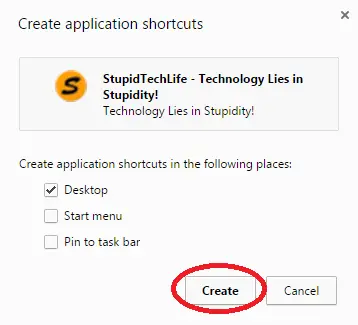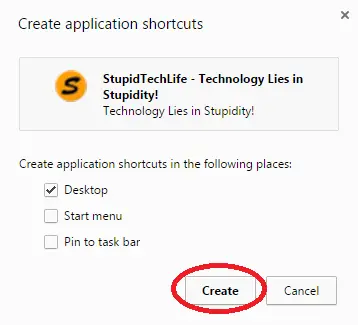 5. Open multiple page on startup
If you have multiple blog, website in your check list which you visit daily without fail then you can use the option available in chrome i.e. 'Open multiple page on startup'. This will open the entire specified page when you open Google chrome.
Worth Reading : Check URL safety before you click on it
Set multiple page for startup
Open setting page >>On start up

Click on 'Set pages' to enter URL which you want to open daily. You can add as many URL as you want.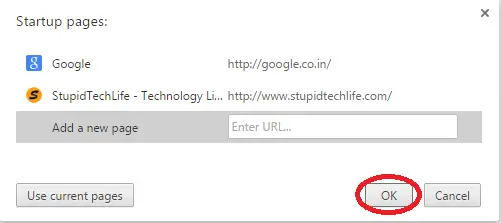 This was another part of '5 Google chrome tricks and shortcut' which include trick and shortcut available in Google chrome.
Feel free to share your experience or any other tricks which I can share with all my readers.
Want to get similar cool tech stuffs in you Inbox? Subscribe to my Feed!