In these digital world, you can't imagine to go anywhere without your digital camera. And the photo you click using your digital camera which has good resolution end up with an image having image size not in KB but in MB.
Now if you wish to store or share this image then it takes long time to upload the image if you are facing low bandwidth connectivity and occupies more memory space in your storage device.
For e.g. If you have click many photos of your awesome trip or of any instances of your life and you would like to share this photos (whose memory is more than 2MB each) with your families and friends then just imagine how long will it be taking to upload all the images on sharing sites like Facebook, twitter, etc.
Suppose you have good collection of image and you want to make a video of clicked photos then your videos will result in even more memory size due to photos memory, animation, effects etc.
So before uploading or converting your photos to video you can compress your image memory using best freely available online image compression.
Now, you might be thinking that if you will perform compression on your image then will it not affect the image quality. Right?
These free online image compression uses efficient compression technique to reduce image size without losing its quality.
Let's have a look over 5 best free online image compression: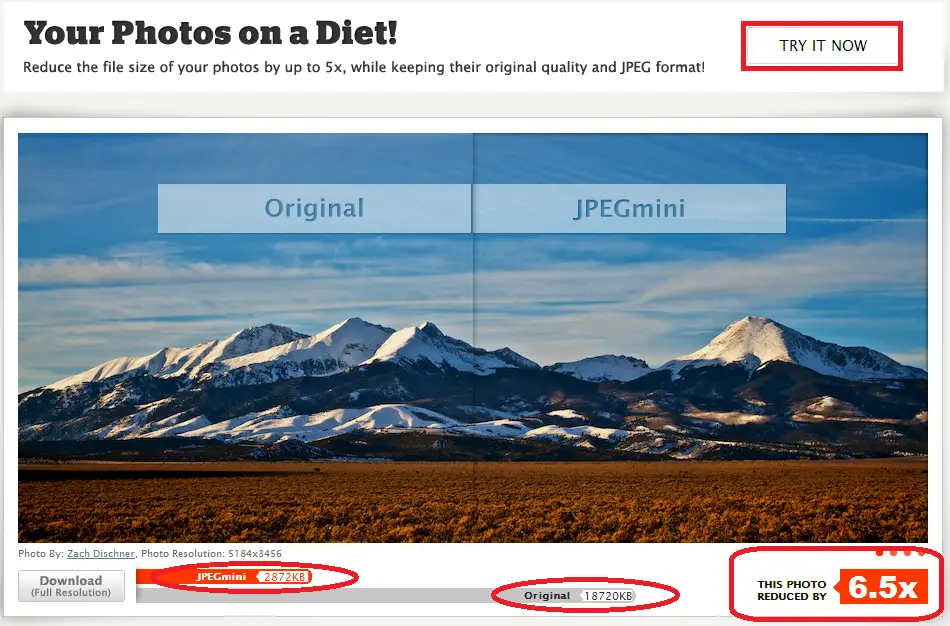 JPEGMini compress the image almost by 5x than original image. You can compress your image by using 'TRY IT NOW' button present on right corner of webpage just below its header.
Once you have uploaded the image it will start compressing your image and the result will be shown to you on the screen with original image.
Here at this page you can compare your compressed image with original image and you will notice that there is almost negligible manipulation in image quality.  Just download it!
Using JPEGMini you can only compress 'jpg',  'jpeg' image format.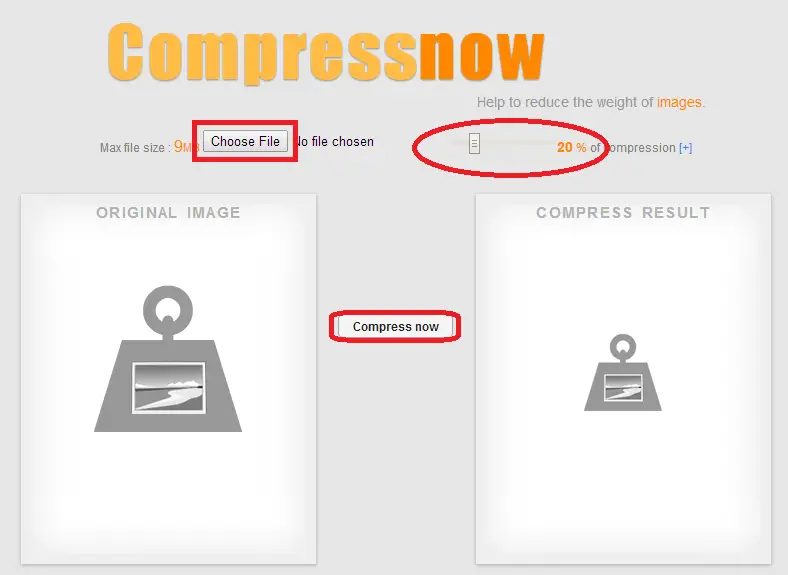 Compress Now will help you to compress the image with required quality.
You can upload the image using 'Choose File' button and can even adjust the compression quality using slider provided on right side of the screen.
Once your image is compressed you can see and compare your compressed image with original image. Just download it!
Using CompressNow you can compress gif, jpg, jpeg, png. Image format.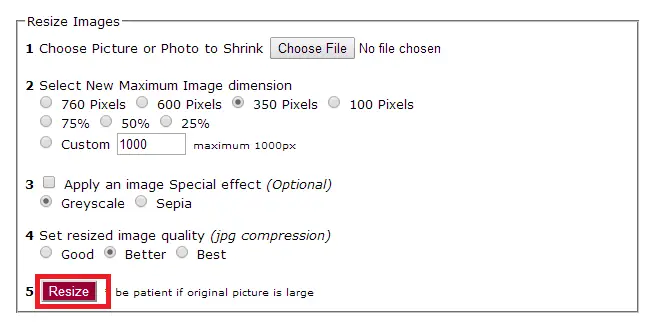 Shrink Picture gives more option to adjust the image quality as per your requirement.
Select your image using 'Choose File' button.
Select image dimension for you resultant image. You can select it in term of fixed pixels, percentage or custom pixels
You can choose to

apply special effect i.e. grayscale or sepia on image.

Select the quality of compression you want.
After converting this file you will get option to download the compressed file.  Just download it!
Using Shrink Picture you can compress only 'jpg', 'jpeg' image format.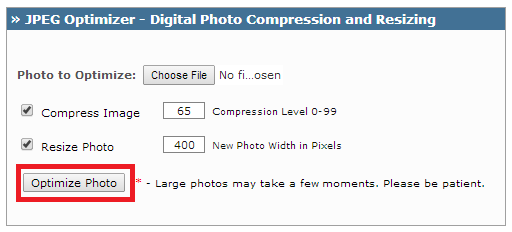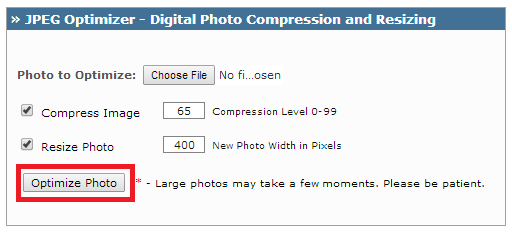 JPEG Optimizer as the name itself suggests that it is used only to optimize JPEG image file format.
It provides option to select the compression level of the image which range between 0-99.
You can also select the image width for resultant image. Don't worry about the height of the image, it will be changed proportionally.
Once you have selected your image with appropriate other options JPEG Optimizer will optimize your image and will show you preview with details as shown below:

Just Right click on resultant image and select 'Save As' option to download the compressed image.
Using JPEG optimizer you can only compress 'jpg',  'jpeg' image format.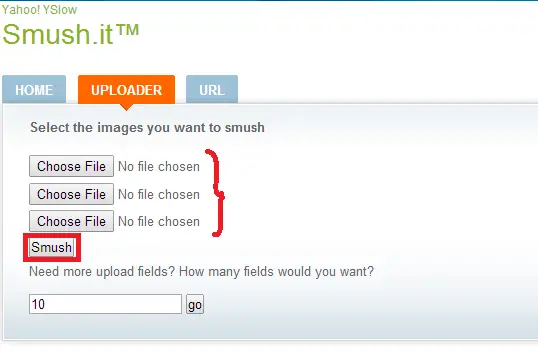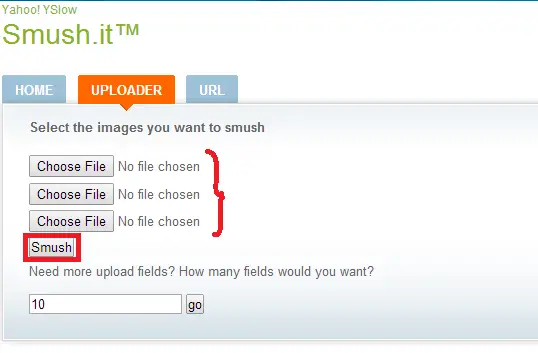 Smush.it provides multiple image compression simultaneously. By default you can upload three images at a time but if you want to upload even more then you can use below text box to increase the number of option to perform compression technique.
Smush.it also provides a feature to use link of images instead of uploading image from system.
You can enter as many links as you want line by line in the box and click on 'Smush' to compress your images.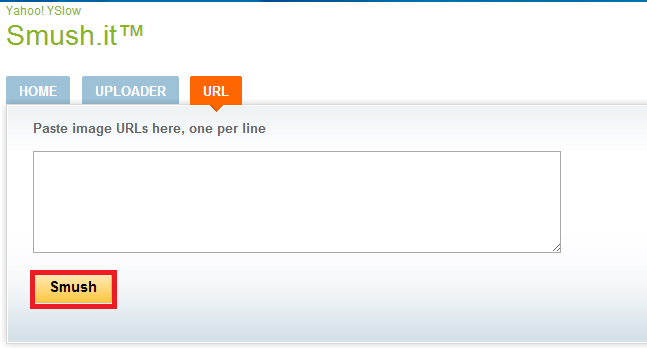 Once you clicked on 'Smush' button you will get a link for zip file containing all the resultant images to download. Just download it!
Using smush.it you can compress gif, jpg, jpeg, png. Image format.
Your turn:
There are many other online tools available for reducing image size but I found this best because it compresses the image without affecting image quality. If you know any other tools please feel free to share it here via comment box.
Want to get similar cool tech stuffs in you Inbox? Subscribe to my Feed!